Aug
23
2022
Aug 23 2022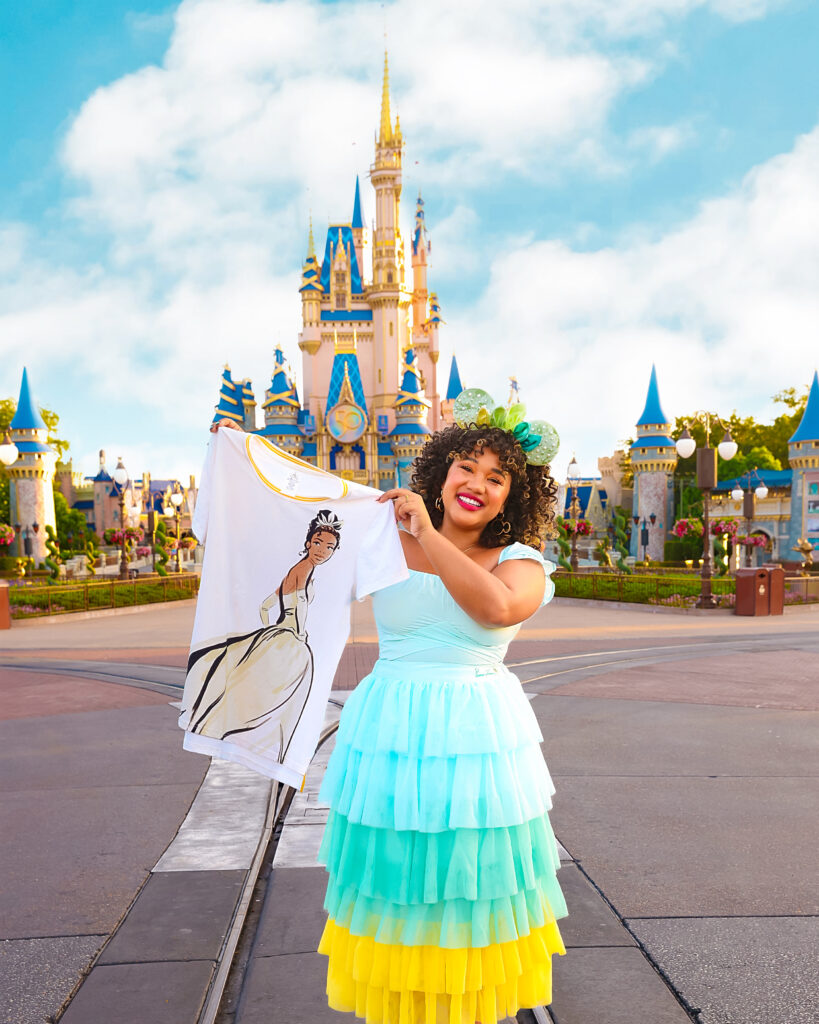 Hey Cuties! I am beyond honored to share that I've designed a Princess and the Frog fashion collection for Shop Disney & Disney Parks to celebrate Princess Tiana! What a dream come true!!!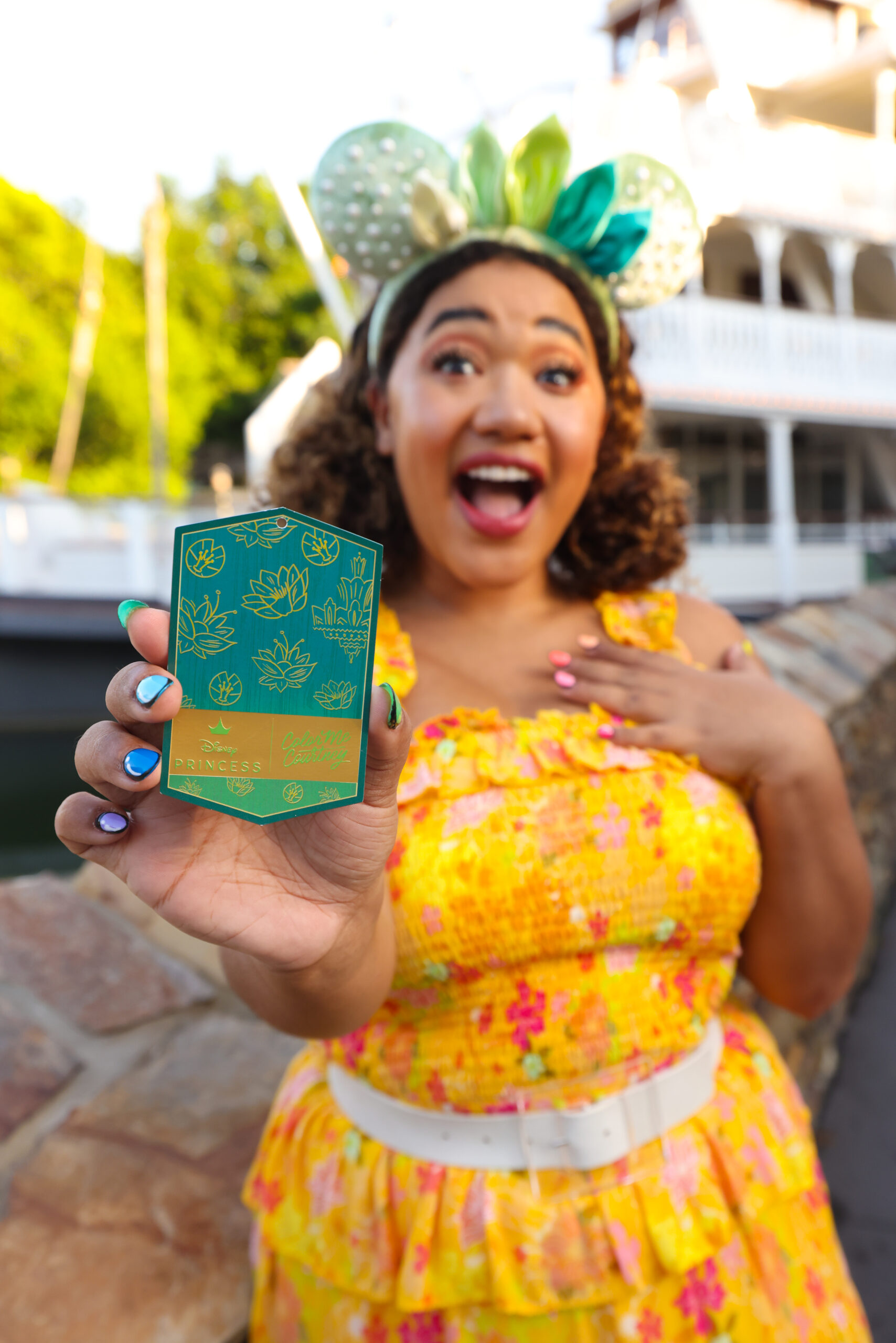 The collection will launch at D23 Expo on September 9th & then become available on ShopDisney.com & Disney Parks world wide… WORLD WIDE!! I am a huge Disney & Princess Tiana fan, so this is beyond anything I could have ever wished for Color Me Courtney and our magical little corner of the internet! I've been working on this for over a year but am still having a hard time believing its real, and it's all because of you – this amazing community, so thank you!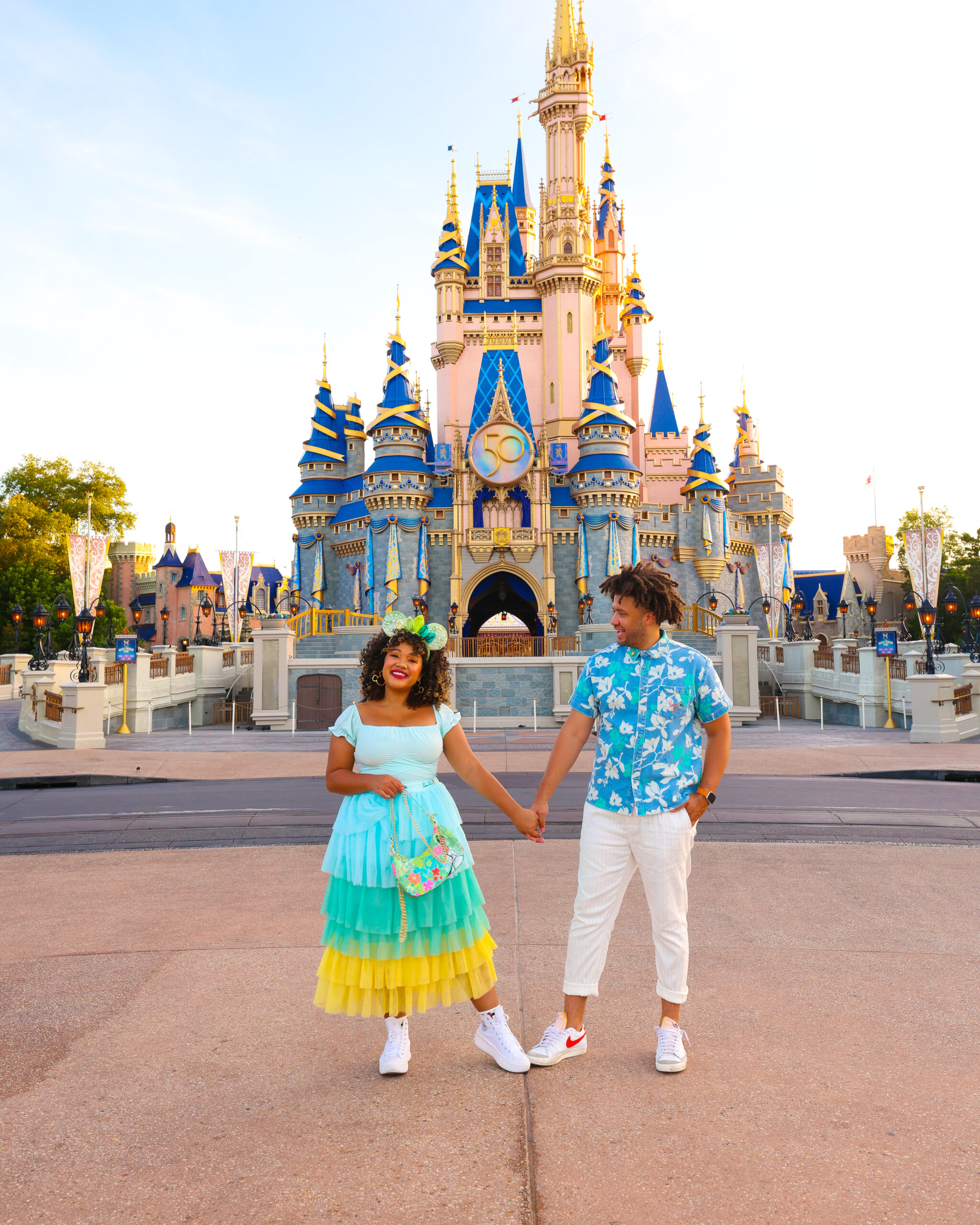 Today I wanted to share some of the pieces from the collection with you & photos from our early morning Magic Kingdom Shoot at Disney World.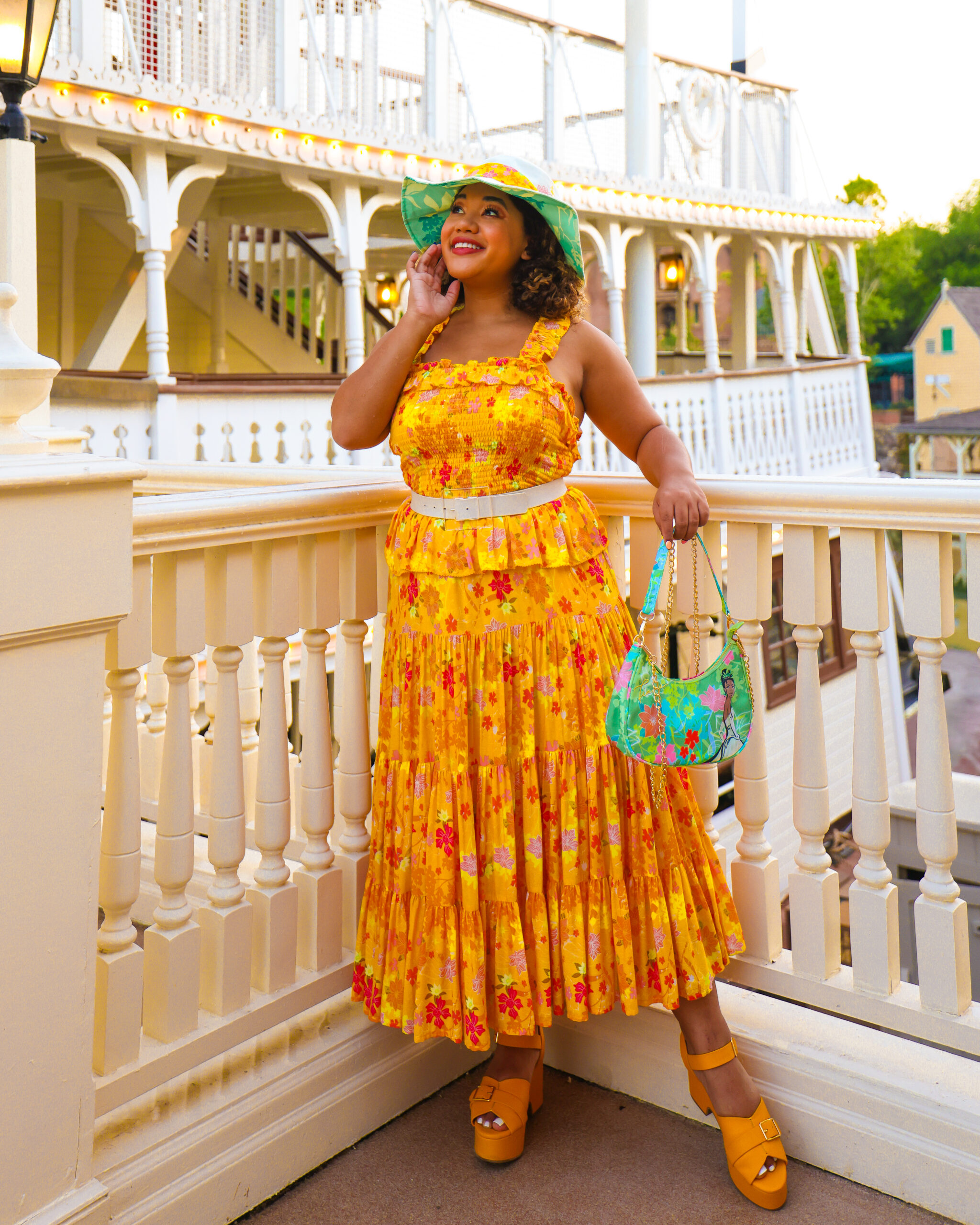 I put my whole heart into this 20+ fashion inspired collection. It's full of clothes, accessories, art & magic. With gender neutral pieces, things for your home, & things to twirl to the park & beyond – I hope every Cutie (or Minnie) will find something they love in this line.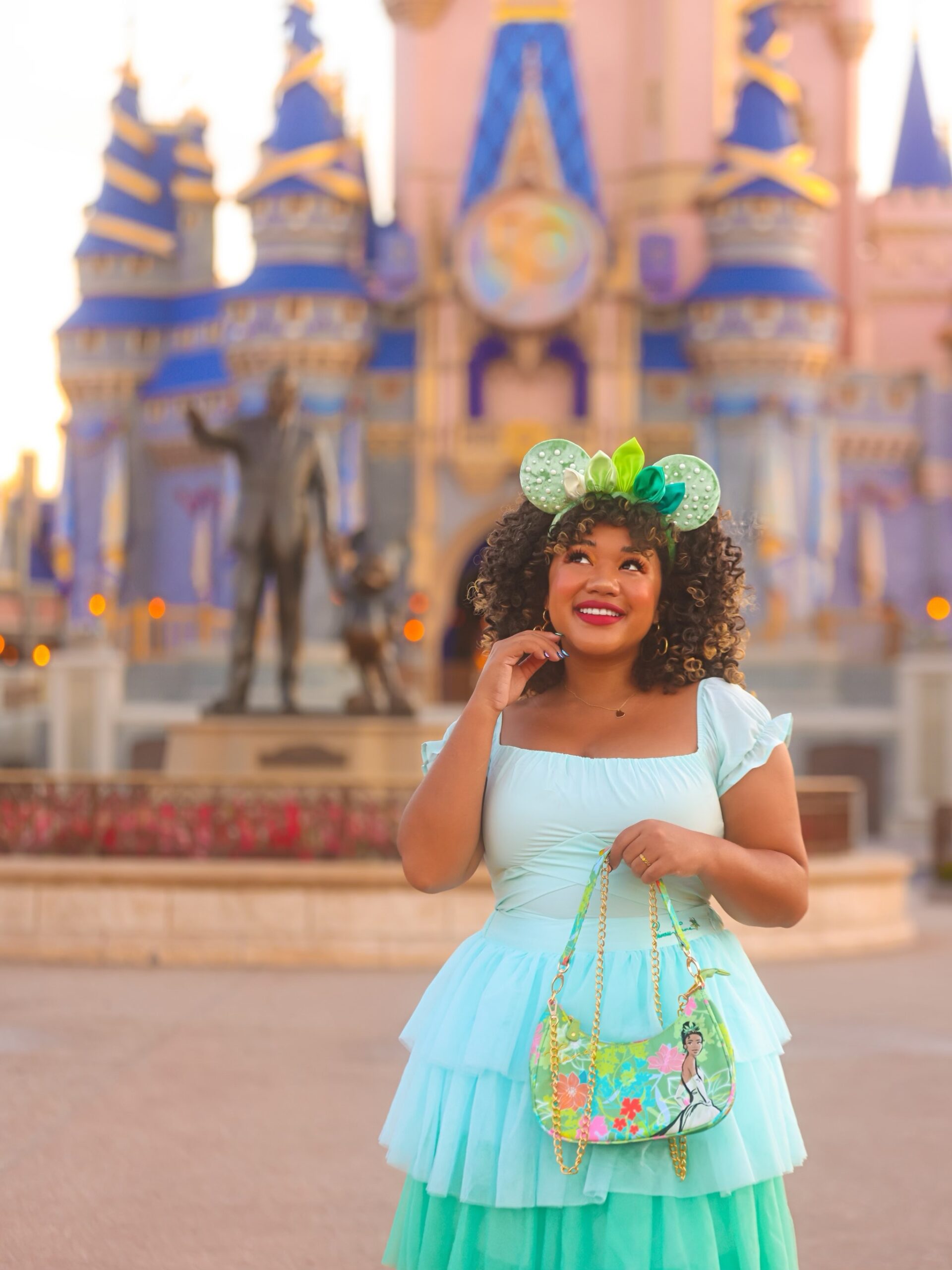 I hope you enjoyed this first look, more to come as we lead up to the launch on September 9th! EEEEK!!!! I can't wait for you to shop & shine in this collection like the royal, magical, wonderful beings you are.
SHARE OR SAVE FOR LATER